Budafok Dohnanyi Orchestra
Dohnányi Orchestra, Budafok is one of the outstanding symphonic orchestras in Hungary.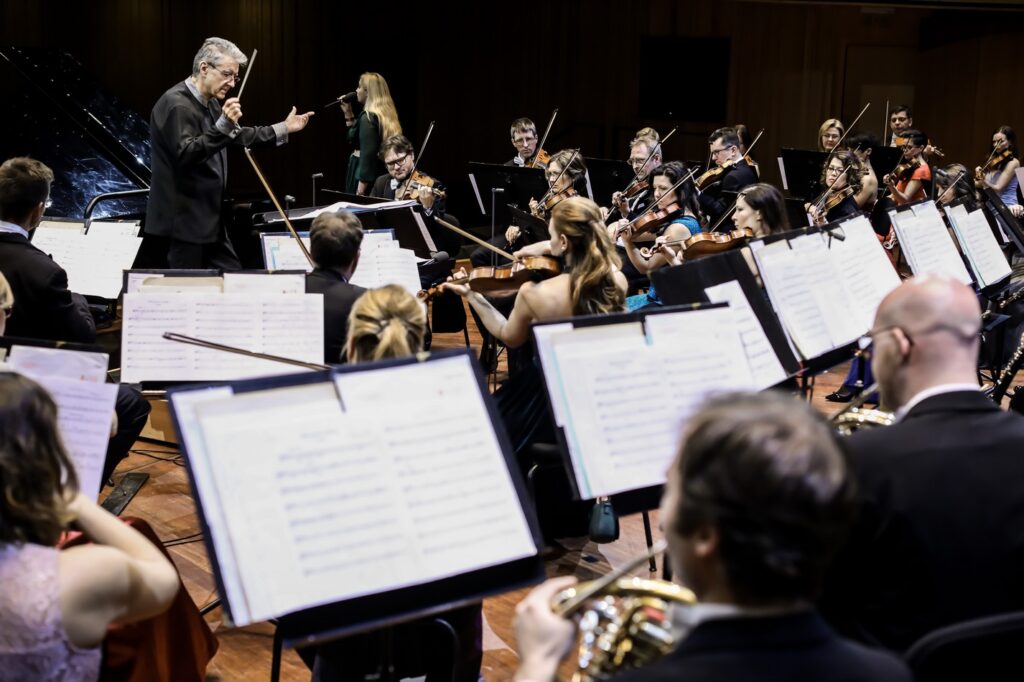 Budafok Dohnanyi Orchestra, Budafok (BDO) was founded by László Nemes in 1970 from the then students of Nádasdy Kálmán Music School. Quite many students in the Music School later went to vocational secondary schools specialized in music and then to the Music Academy. As their age grew and skills developed, the ensemble gradually became a youth symphonic orchestra. It adopted Ernő Dohnányi's name in 1989 and the Budapest 22nd district Local Government transformed it into a professional ensemble in 1993. Gábor Hollerung has been leading the orchestra since 1989, acting as an Executive Music Director since 2001.
The ensemble has in the meanwhile improved to become one of the outstanding orchestras in Hungary, and a key partaker in the musical life of Budapest. It offered a range of prominent performances in its concert series shared with Müpa Budapest, and it has several self-managed concert series in the Music Academy and the concert hall in its operational region. Additionally, BDO also performs in significant concert venues in Budapest. The orchestra is experienced in all genres, it participated in a lot of highly successful concerts in the Sports Arena, Budapest and other grandiose venues. BDO has been the resident orchestra of Zemplén Festival since 2004. It went on a lot of tours abroad and was a guest performer in almost each significant concert hall and festival in Europe. It was the resident orchestra of International Music Festival Sion Valais, Switzerland for years, but also performed in Mexico and US.
More information: www.bdz.hu